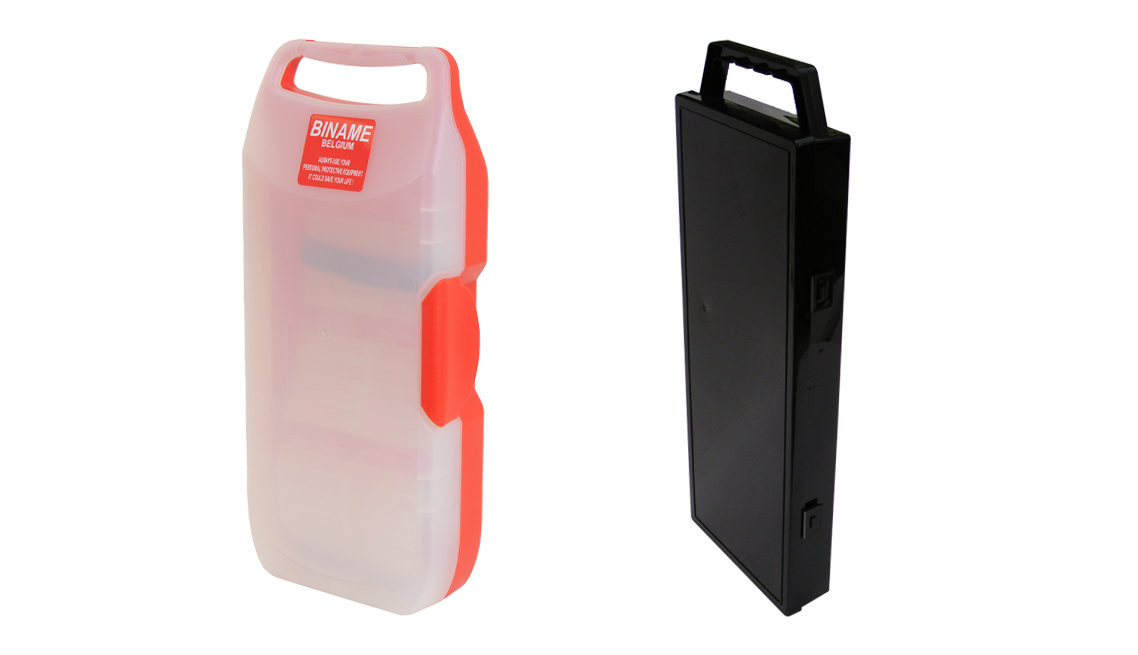 Glove storage
GDSP type :
Especially designed to protect insulating gloves of all classes 00 to 4.
The storage boxes ensures to the gloves a mechanical protection against shocks and UV rays.
It can be fixed on a wall, in a substation, or be used as a carrying box and a storage box, for example in a car.
The box can be placed in a vertical position.
The translucent cover allows to check the gloves are inside.
The ergonomic handle allows to have a quick and easy opening of the box.
GDSP-cust type :
Glove box in PVC – economic version.
For daily transport
For class 00 to class 2
Characteristics
The first purpose is to protects gloves from external factors (like UV, ozone,)
GDSP type comes with a flask of talk to poweder your latex gloves regularily